Di tahun ini, Brand The Body Shop meluncurkan koleksi body care terbaru yang bertajuk Festive Season. Seri ini termasuk limited edition karena khusus dibuat untuk merayakan Natal di tahun ini. Di edisi ini, brand body care ternama ini langsung mengeluarkan produk body care yang lengkap mulai dari Shower Gel, Body Scrub, Hand Cream, Body Yogurt, Body Butter, dan Fragrance. Tidak cuma satu aroma, brand ini langsung meluncurkan 3 aroma yang unik yaitu:
Daftar Isi
Winter Jasmine
Winter Jasmine mengandung Jasmine Extract yang membuat varian ini memiliki aroma ringan yang menyegarkan dari keharuman bunga jasmine atau melati yang memikat hati.
Warm Vanilla
Warm Vanilla mengandung Vanilla Extract sehingga varian ini memiliki aroma manis dan hangat khas Vanilla. Aroma dari varian ini cocok buat kamu yang menyukai aroma lembut.
Festive Berry
Festive Berry ini mengandung Cranberry Seed Oil sebagai bahan utamanya. Jadi gak heran kalau varian ini memiliki aroma fruity yang selalu bisa membuat jatuh hati. Aroma dari varian ini cocok untuk kamu yang menyukai aroma fresh fruity.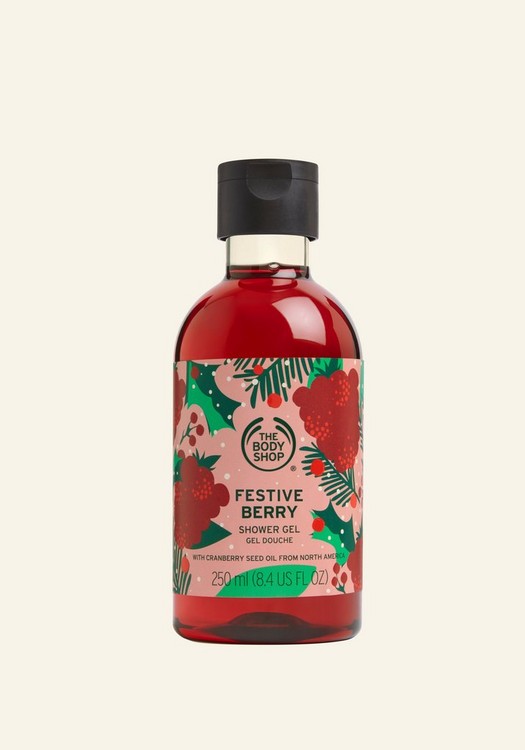 Baca Juga: Rekomendasi Produk The Body Shop
Produk dari edisi terbatas ini bisa kamu beli satuan dengan harga mulai dari Rp99.000. Brand The Body Shop juga menyediakan paket bundle dari koleksi ini yang bisa untuk hadiah Natal dengan harga yang lebih terjangkau, lho!