Dalam beberapa waktu belakangan, produk body care sangat populer dan banyak yang menyukainya. Bahkan banyak orang yang sudah menyadari betapa pentingnya menggunakan body care agar kulit badan tetap sehat. Pasti kamu tidak mau kulit wajah saja yang glowing, dong? Untuk itu, penggunaan body care sangat penting. Hal ini berfungsi agar tidak hanya kulit wajah yang mulus dan glowing, tetapi kulit badan juga.
Salah satu brand perawatan badan yang bisa kamu lirik adalah dari brand lokal, Dew It. Brand ini termasuk baru, tetapi Dew It sudah mendapatkan banyak atensi karena konsep produk dan kemasannya yang unik. Selain produk perawatan tubuh atau body care, Dew It juga memiliki produk skincare yang wajib untuk kamu coba.
Rekomendasi Produk Dew It Terbaik
Kita sudah merangkum beberapa rekomendasi produk Dew It terbaik yang wajib untuk kamu coba. Produk-produk body care hingga skincare dari brand ini sangat menarik sehingga sangat sayang jika terlewatkan. Berikut produk-produk yang kita rekomendasikan.
Dew It In The Morning – Face Sun Stick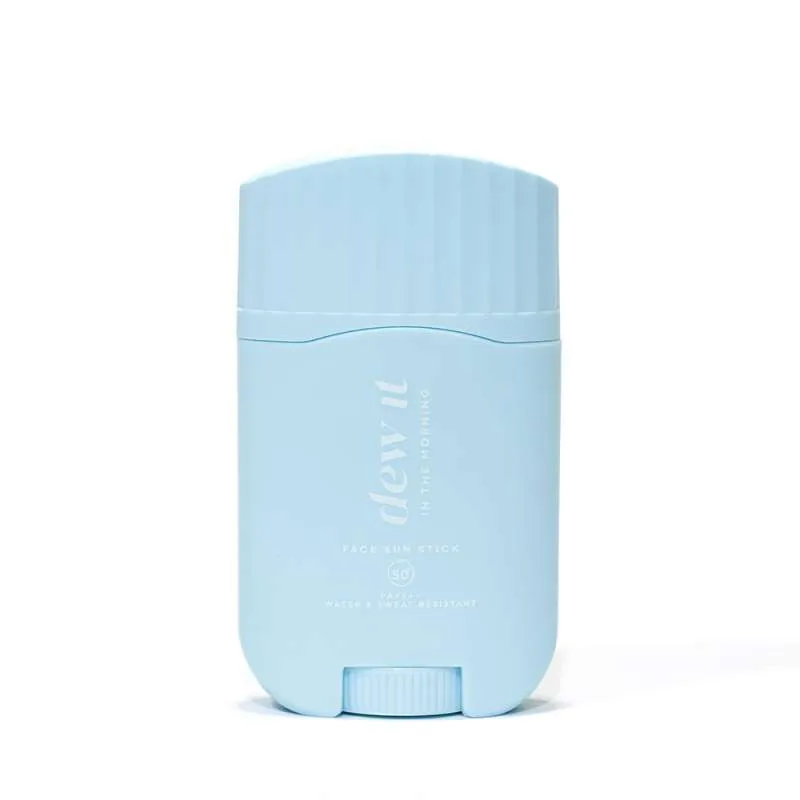 Harga mulai dari Rp175.500
This fast absorbing, non-comedogenic, water and sweat-resistant formula provides high-performance protection from UVA, UVB, and IRA rays and supports skin from photo-aging and dehydration.
With super light-weight texture that is easy-to-blend, it gives you a clear, no white-cast, non greasy feel for a beautiful, dewy look. Rain or shine, Dew It in the morning!
Dew It On The Go – Sunscreen Mist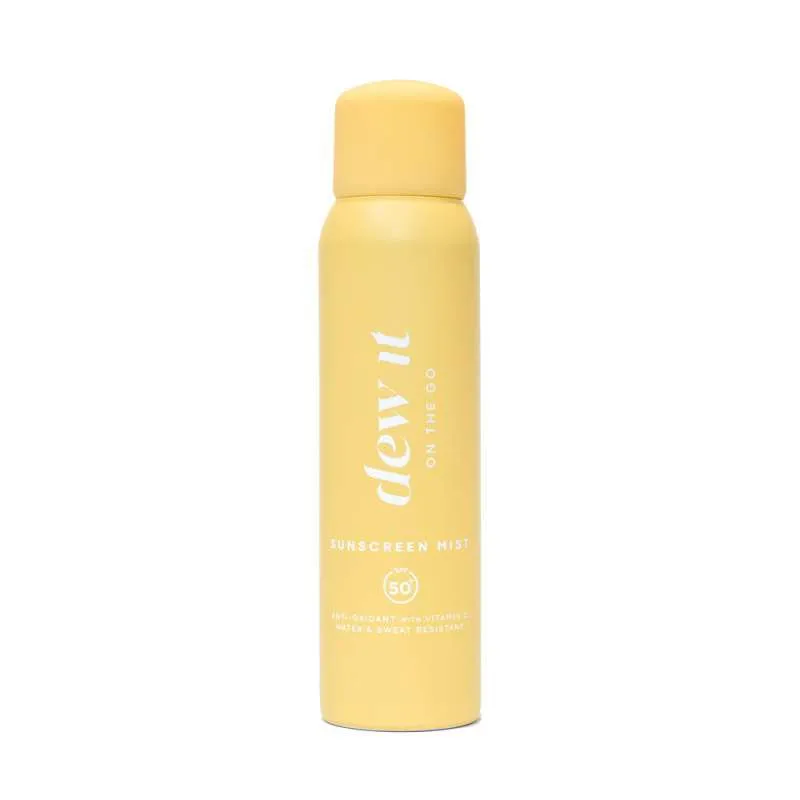 Travel Size (50ml)
Harga mulai dari Rp125.100
Harga mulai dari Rp198.000
Afraid of sun damage and unwanted sunburns?
Meet your hands-free nourishing broad-spectrum transparent sunscreen that leaves your body with a cooling glow.
Complete with SPF 50+, this lightweight, quick absorbing mist is water and sweat resistant providing high-performance protection from UVA, UVB, IRA rays and other harmful effects of sun exposure.
Simply spray, sun, DEW it on the go!
• Perlindungan UV chemical sunscreen transparan SPF 50+ dan Vit. C secara lengkap merawat dan memberi sensasi sejuk untuk kulit glowing bercahaya. Cocok untuk kulit dengan Active Skin Symptoms, hilangnya elastisitas kulit yang disertai hiper hidrasi sehingga memiliki keunikan sweatproof dan waterproof.
Dew It In The Shower – Radiant Body Wash
Harga mulai dari Rp81.600
Look forward to an exciting in-the-shower routine with an anti-aging, nourishing exfoliator that promotes collagen production for increased elasticity, while enhancing skin's natural glow and radiance.
The hypoallergenic, naturally-derived AHA and crushed apricot seeds gently prep the surface of your skin for more evenly pigmented skin cells to generate. It is dermatologically tested for all skin types, so more people can join the fun and have healthy-looking plump skin straight from the shower! Psst, it also treats those annoying back acnes.
Dermatologically tested | Hypoallergenic | Vegan | Travel-friendly
Enriched with:
– AquaCacteenTM for skin firming that tightens skin
– AHA to gently exfoliate for skin regeneration and tackles back acne
– Panthenol & essential fatty acids for extra moisture
– Crushed apricot seeds to gently exfoliate
Dew It On The Go – Brightening Deo
Harga mulai dari Rp121.500
• Does your underarm love it clean? So does our refreshing hypoallergenic Dew It On The Go Brightening Deodorant with no aluminum, alcohol, baking soda or other potentially harmful ingredients!
•It is soothing, minimizes odor, pores and restores discoloration for a visibly radiant underarm.
Dew It Anytime – Crystal Body Scrub
Harga mulai dari Rp71.400
• If diamond is a girl's best friend, then our travel-friendly light blue sparkly crystal scrub is naturally the next best thing in your pampering routine.
•Meet Dew It Anytime Crystal Body Scrub, a vegan anti-aging, skin-firming scrub that gently draws out impurities, fades scars, and balances uneven tones for an all-day renewed glow.
Kesimpulan
Itulah beberapa produk Dew It yang kita rekomendasikan. Selain karena konsepnya yang unik, ternyata Dew It memiliki produk dengan kualitas bagus sehingga wajib kamu coba. Dari beberapa rekomendasi produk Dew It terbaik yang sudah kita bahas secara singkat,kira-kira adakah produk yang akan menjadi favoritmu?